First Chennai Symposium on Gravitation and Cosmology January 22-24, 2020

The Symposium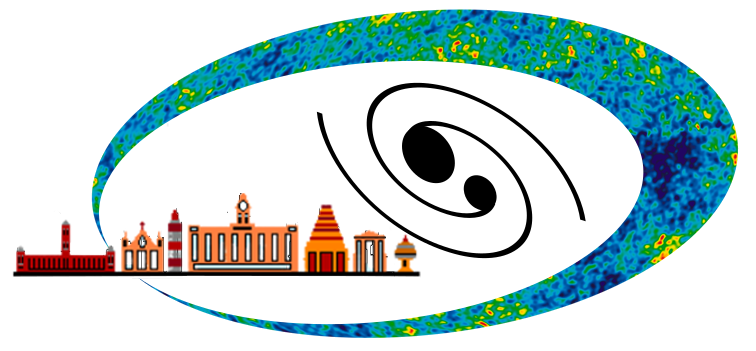 Chennai presently has three major institutes that have research groups working in the areas of gravitation and cosmology: Chennai Mathematical Institute (CMI), Indian Institute of Technology Madras (IIT-M), and the Institute of Mathematical Sciences.
The first Chennai Symposium on Gravitation and Cosmology will be held at IIT-M during January 22-24, 2020. The aims of the Symposium can be said to be two-fold: (i) to showcase Chennai as an attractive destination for research in the areas of gravitation and cosmology, and (ii) to provide exposure to graduate students and post-doctoral fellows to the recent developments in these areas.
Due to constraints on accommodation, we are unable to encourage participants (other than the invited speakers) from outside Chennai. If you are from Chennai and are interested in attending the Symposium, please write to both the IIT-M members of the scientific organizing committee listed below by January 15. It is important that you write to us in time as we need to know the expected number of participants for logistical reasons.
The Symposium is supported by the Department of Physics and the Office of the Dean, International and Alumni Relations, IIT-M.
Scientific organizing committee
K. G. Arun, CMI
Dawood Kothawala, IIT-M
Alok Laddha, CMI
L. Sriramkumar, IIT-M
Local organizing committee (all from IIT-M)
Sampurn Anand
Ashmita Das
K. Hari
Suvashis Maity
Chandra Kant Mishra
Debottam Nandi
Kaushik Paul
H. V. Ragavendra
Pankaj Saha
L. Sriramkumar
Sagarika Tripathy
Venue
The Symposium will be held in Hall 3 of the ICSR building. The ICSR building is right next to the Gajendra Circle on campus. The Brahmagupta Colloquium will be held in the Auditorium right opposite to Hall 3 in the ICSR building.
Schedule (click here to download a PDF file of the schedule)
Wednesday, January 22
Thursday, January 23
Friday, January 24
Participants
Click here to download a file containing the complete list of participants.
Instructions for participants
Click here to download a file containing essential instructions related to arrival, departure, accommodation and food.